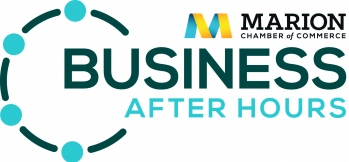 Have you thought about hosting a Business After Hours event? Schedule yours today!
Business After Hours events are held on the fourth Thursday of the month, unless the Chamber member has a special need for a different date or calendar conflicts at the Chamber arise.
The hours for a Business After Hours event are to be determined by the Chamber member. However, 4:30-6:30 p.m. is recommended.
The Business After Hours Program fee is $100.
Email director@marionillinois.com, call 997-6311 or fill out
this form
to schedule your BAH event today!
June-July and October-December BAH slots are available!
Chamber responsibilities include:
* Promoting the event through all of our communications (newsletter, Web site, social media, Monthly Membership Luncheon announcements, etc.)
* Provide member mailing labels for invitations
Chamber member suggestions:
* Send special invitations to Chamber Members and their customers (must include Chamber logo on printed materials)
* Provide food and beverages at the event
* Provide door prizes at the event
* Make a presentation about your business/organization

2016 Business After Hours Program Schedule:
March - River-to-River Independent Living, 3/10

​

April - Marion Rehabilitation and Nursing Center, 4/12

May - Ike Honda, 5/19

June - July- AVAILABLE

August - South Porte Bank, 8/25

September - Extra Help, 9/8

October-December - AVAILABLE