Contact Info
Georgia Pecan Company, LLC
Scott & Janice Craft
710 Ashburn Hwy
Sylvester, GA, 31791
Phone: 229-777-7730
Fax: 229-777-7745
Contact via Email
Visit our Website
Photo Tour
Our Website
Click below to visit our Website


Services
Going Green Commitments
We continually strive to assert a proactive waste reduction strategy. We recycle all of our paper and plastic products. We utilize our Pecan hulls and shells as fertilizer. We are working on solar panels for electrical.
Hours of Operation
Our Store and Pecan Warehouse is open year-round!

Monday 8:00a - 6:00p
Tuesday 8:00a - 6:00p
Wednesday 8:00a - 6:00p
Thursday 8:00a - 6:00p
Friday 8:00a - 6:00p
Saturday 10:00a - 4:00p

WE ARE CLOSED ON SUNDAYS and MAJOR USA HOLIDAYS
About Us
Your source for BUYING, SELLING, & EXPORTING Pecans!
We have Pecans Shelled, Candied, and Roasted too! We have Homemade Fudge, Gift Baskets and more!! We also carry a line of Nora Mill, Lauri Jo's Southern Gourmet, Coca-Cola, Local Organic Honey, Organic Chocolate Truffles, Pecan Oil and much more! We have made-to-order Gift Baskets for all occasions.

We carefully select from our inventory of either Raw or Candied Pecans, Jellies, Syrups, Pralines, Pies, Cakes, Novelty items in our store, whatever the customer needs. All Bakery items homemade in our commercial kitchen.

All décor on the basket is hand made and each basket is specially designed with our customer in mind. We deliver gift baskets within 10 miles of our Gift Store.

All RAW, in-shell and shelled Pecans are certified KOSHER and we also carry certified Georgia Grown products in our store and we are a proud Gold Sponsor with the Georgia Department of Agriculture.
We are members in good standing with the following organizations!


Georgia Pecan Growers Association
Texas Pecan Growers Association
Tift County Chamber of Commerce

We are also certified Georgia Grown by the Georgia Department of Agriculture and we are bonded in the State of Georgia to buy and sell Agriculture Commodities.
Page Design By: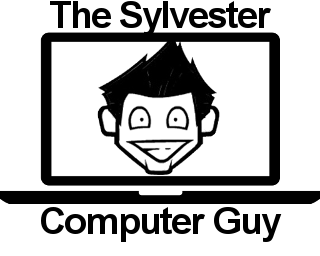 We'll Impress You
We want to get our hands on your Pecans!
Mission Statement
To customize our products to fit our customers needs. To establish a lasting business relationship for a lifetime.
Our Guarantee
100% Satisfaction