Contact Info
Johnson Tax & Bookkeeping Service, LLC
Lori Johnson Ewing
115 East Front Street
Sylvester, GA 31791
Phone: 229-776-6682
Fax: 229-776-6686
Contact via Email
Visit our Website
Photo Tour
Services
Tax Preparation & E-filing
Bookkeeping
Payroll
Notary Public
Hours of Operation
January-April hours:
Monday-Friday 9:00am-7:00pm
Saturday 9:00am-1:00pm

May-December hours:
Monday-Friday 10:00am-2:00pm

Our office is open year round & our office hours are flexible.
About Us
We are now located at 115 E. Front Street. We have been serving Sylvester & the surrounding area for 43 years.

We offer tax preparation & are an Authorized E-file provider. Our business has expanded to include large & small business payroll & bookkeeping services.
Johnson Tax & Bookkeeping Service is locally owned & operated!
For your convenience, we accept debit/credit card payments.
Page Design By: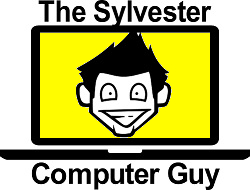 We'll Impress You
We have the most affordable prices and personal service you'll find!