Sylvester – Worth County Chamber of Commerce
"Ask not what your Community can do for you, but WHAT can you do for your Community"
WINNER!
Congratulations to Gwen Cuffie of OLAM Edible Nuts. She is the winner of the $100 from the Chamber Survey entry drawing. Thanks to everyone who participated.

Upcoming Events:
• August 18th: Dr. Katherine F. Williams is having a Book Signing on Thursday August 18, 2011 at the Margaret Jones Library from 5:00 PM to 7:00 PM. Refreshments will be served. What a great achievement from a local Citizen of Sylvester Worth County and Chamber Member! Best of luck Dr. Williams.

• August 24th: Join HealthPlus/Sylvester Family Practice for a lunch and learn"Coronary Artery Disease" on Wednesday, August 24, 2011 from 11:30 to 12:30 at the Worth County Community Center. Come meet Dr. Jonathan Tronolone it's free to the public. To register call (229) 353-6318 or visit : www.tiftregional.com
• August 27th: The Mary Alice Shipp Community Development Corporation Invites you to their "Honor Awards Banquet" on August 27th starting at 6:00PM. Advance tickets are $25.00 and can be purchased at the Chamber of Commerce.
• September 1st: Spirit Week!!! for Downtown Sylvester: The cheerleaders and the student body is going to cheer it up in Downtown Sylvester. There will be a pep rally and the band will be performing. Don't miss the fun! Every 1st Thursday our Downtown Merchants have special savings and are staying open for you!! Stay tuned for some new and exciting things our Downtown Enhancement Director has planned for the downtown area and for your to participate in!


GACCE is offering the following Web Seminars:
9/22/2011: WEBINAR - Georgia Chamber - Social Media Part One
10/27/2011: WEBINAR - Georgia Chamber - Social Media Part Two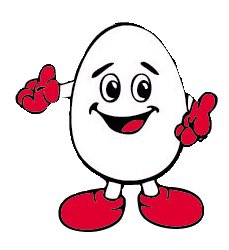 The 2011 Eggs Festival will be held on September 17th, in Sumner, Georgia. Please visit the Sylvester-Worth County Chamber of Commerce website for your applications.
It's "Fall" Crow time! FALL CROW CONTEST - LET'S DECORATE SYLVESTER-WORTH COUNTY WITH FALL CROWS!! Please plan on participating in Sylvester's 1s Annual the Fall Crow Contest. If you want to find out more information and pick up an application please contact Brittany Evans at 229-430-7735 or the Chamber of Commerce at 229-776-7718. The Chamber of Commerce is partnering with the Down Town Enhancement Program to get the word out!! Ms. Brittany Evans wants to see Fall Crows everywhere in Sylvester!!! Registration begins on Sept 26 and closes on Oct 13 with a fee of $10.00 to participate. Judging will be held on Oct 14 and the winner announced at the Georgia Peanut Festival on October 15. BE CREATIVE!


STOP AND SHOP SYLVESTER-WORTH COUNTY: The Chamber wants everyone to visit our local retailers and downtown merchants and give them an opportunity to meet your needs. Let's keep our tax dollars local! ATTENTION MERCHANTS you don't have to be a Chamber member to be a part of the STOP AND SHOP SYLVESTER-WORTH COUNTY campaign. For more information please call the Chamber at (229) 776-7718.
A Big WELCOME to our Newest Members:
• M R M Recycling, Inc.
• Green Oaks Center
Gay Foods, Inc
Dr. Katherine Williams
Worth County Forestry Queens
Denise Binns
SunTrust Bank
1 of a Kind Thrift Store
Mary Alice Shipp Community Development Corp.
Worth County Health Department
100 Mile Peanut Pickin Yard Sale
Powell's Contract Services, LLC
Specialty Sales
Sylvester Elementary School
James and Karen McDonald
Worth County High School Band Booster Club
JumpStart Automotive
Worth County Middle School
Gibbs Pecans & Shelling Company
M & R Ag
Labor Finders
Elite Images and Printing
Gillespie Printing
Goody's
Ford Insurance Agency, Inc
Michelle Hutchinson
Worth County Primary School
Mack Sutton
O'Reilly Auto Parts
• Thank you for renewing your membership for the year 2011:
AFS, Inc
AGGeorgia Farm Credit
Agri-AFC, LLC Sylvester
AIC- Wireless
Annette Cochran
Ashley's Business Solutions, Inc
Astro Exterminating Services
AT& T
B & C Sporting Goods
Banks Funeral Home
Barnyard Creations
Becky Geer
Bella 101
Best Friends Humane Society in Worth Co.
Birdsong Peanuts
Boy Scout Troup 100
Brown Milling & Peanut Co.
Brownlee-Bozeman Agency
Bryan and Jordan Body Shop
Bryce Johnson
Calhoun Produce
Camille Taylor, Century 21 Smith, Branch, & Pope, LLC
Carroll's Sausage & Meats
Charlotte Jolley
City of Poulan
City of Warwick
Coastal Plain CASA
Colony Bank of Worth
Colquitt Regional Home Care
ConAgra Foods
Conger Gas LP
Coopercraft Communications, Inc.
Countryside Animal Clinic
Creek Bottom Trail Rides, LLC ( ATV Park)
D & B A/C and Mechanical Services
Dairy Queen of Sylvester, Inc.
Days Inn
De Lage Landen
Dialysis Clinic, Inc.
Donna King
Dorothy McKellar
Dr. Henry Gordon Davis
Dr. Larry Daugherty
Elite Images
EMC-Engineering Services
Emerald Garden Center
Event Technical Services, Inc
Factory Connections, Inc
Farm Commodities, Inc
Farmers Home Furniture
Fat Boys Backyard BBQ and More
Fletcher-Yearta Jewelers, Inc
Ford Insurance Agency
Fred Dent
Futrill Auto Parts, Inc.
Gardner & Hydrick Vet P.C
Georgia Binns
Georgia Power Company
Gillespie Printing
Globe Financial Services
Goody's
H & R Block
Handy Andy Store
Hal Carter Construction
HeritageBank of the South
Herring Business Products, OCE Imagistics, Inc
Herring CPA Group
HOOK FM 105.7
Housing Authority of City of Sylvester
Hudson and NeSmith CPA
Jean Brooks
Jefford Farms
J.H. Harvey's Co, LLC
Jim Hinton Oil Company
Jimmy Sanders, Inc
John and Shelly McPhaul
Johnson Electronic System, LLC
Kiwanis Club of Sylvester
Kentucky Fried Chicken
Langdale Chevrolet
Mack Sutton
Margaret Jones Library / Vickie Young
Medders Associates Survey, Inc.
Medders Enterprises, Inc
Medders Irrigation, LLC
Michelle Hutchinson
Miss Georgee's Play-Kare
Mitchell EMC
Mobley Gin Company
Montgomery Printing
Moultrie Technical College
NAPA
Nell Ford
Nethers's Old Fashioned Pork Skins, Inc
Norman Crowe, Jr.
Norman Park Gin
Ochlocknee Plantation, Ltd.
O'Reilly Auto Parts
Paragon Foods, Inc. – 3 Squares Diner
Phoebe Worth Family Medicine
Phoebe Worth Medical Center
Piggly Wiggly
Pine Shadows
Pinson Memorial United Methodist
Plantation Publishing Company
Pour Me Some Coffee
Purchasing Alliance Solutions, Inc
Representative Ed Rynders
Ridley Monk
Ruth's Cottage
Sarah McCrary
Shipp Funeral Home
Shipp Shape Lawn Service
Short and Paulk Supply
Southern Express Lube, Inc
Southern Heritage Woodworks
Southern Woods Plantation
Southland Technologies, Inc
Southwest Georgia Bank/Sylvester Banking Company
Stuart Pate-State Farm Insurance
Sumner Egg Festival
Sumner Peanut Company, Co
Sunbelt Ford-Mercury, Inc
Sunshine Party Rentals
Sylvester Animal Hospital
Sylvester Family Practice/ HealthPlus
Sylvester Health Care, Inc
Sylvester Plaza, LTD Partnership
Sylvester Women's Club
The Car Wash
The Harvest Group, Harvest School of Music and Hook FM 105.7
The Melanie Hurst Corporation DBA Jessie & Salon
The Sumner Egg Festival
The Sylvester Local News
Town of Sumner
Tyson Steel Building Products, Inc.
Universal Blanchers
Virginia Andrews
Walgreens of Sylvester
Warwick Blackshear Business Organizations
Warwick Drugs, Inc
Warwick Health Care
Warwick Septic Tank, Inc
Williams Insurance Company, Inc.
Woodmen of the World
Worth County Extension Office
Worth County Farm Bureau, Inc.
Worth County High School
Worth County Primary School
Worth Finance Corporation
Worth Gin Company, Inc
Worth Air Heating and Cooling
Worth Insurance Agency
Worthit2unet

Thanks to all our members!! We could not do it without you, especially in this economic climate. You have all shown an extraordinary commitment to your community. Community Support is the mainstay of any Chamber of Commerce and you are all NUMBER ONE in our book.

FUTURE EVENTS COMING TO OUR AREA:
If you have upcoming events that you would like to share, please contact the Chamber and let us help to spread the word.

* Worth County is a Work Ready Community! Ask your Chamber of Commerce how you can become Work Ready, too!

A strong Chamber is the sign of a strong community. Ask how you can help increase membership to the Chamber!!
We are dedicated to keeping you updated on events in our Community and hope that we will see you there supporting your Community!
Karen M. Rackley
President/Executive Director
karenrackley@msn.com
229-349-7703 (Cell)
Rene` Whidby
Administrative Assistant
worthchamber@bellsouth.net
Sylvester-Worth County Chamber of Commerce
229-776-7718 (phone)
229-776-7719 (fax)
229-776-6657 (GA Peanut Festival)
www.sylvesterworthcochamber.com