Sylvester – Worth County Chamber of Commerce
"Ask not what your Community can do for you, but WHAT can you do for your Community"

Upcoming Events:

GACCE is offering the following Web Seminars:
10/27/2011: WEBINAR - Georgia Chamber - Social Media Part Two

It's "Fall" Crow time! FALL CROW CONTEST - LET'S DECORATE SYLVESTER-WORTH COUNTY WITH FALL CROWS!! Please plan on participating in Sylvester's 1st Annual Fall Crow Contest. If you want to find out more information and pick up an application please contact Brittany Evans at 229-430-7735 or the Chamber of Commerce at 229-776-7718. The Chamber of Commerce is partnering with the Down Town Enhancement Program to get the word out!! Ms. Brittany Evans wants to see Fall Crows everywhere in Sylvester!!! Registration closes on Oct 13 with a fee of $10.00 to participate. Judging will be held on Oct 14, and the winner will be announced at the Georgia Peanut Festival on October 15th. BE CREATIVE!
_____________________________________________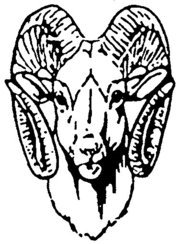 Ram News
Rams Pride!
Good Luck Lady Rams Softball team in the first round of playoff for the State title. We will be cheering for you.
Please cast your vote for the Worth County Rams Football team to be the National Guard High School Team if the Week!
Spread the word. www.atlantafalcons.com/teamsoftheweek-oct10
___________________________________________________

October 13th: The month of October is celebrated as Georgia Archives Month. The theme for this year is "Georgia History—Worth Saving!". Designed to encourage the citizens of Georgia to support their local and regional archives and explore the state's vast heritage. Margaret Jones Public Library will be hosting a book signing for Ms. Sarah Senkbeil and her book "Company's Coming." The book signing will take place on Thursday, October 13 from 5 to 7 pm at the Margaret Jones Public Library. Copies of her book will be available for purchase.

October 13th: Public Meeting: Best Friends Humane Society is hosting a public meeting for the entire community. There will be prizes and refreshments as well as updates on the past and plans for the future of Best Friends Humane Society organization. Please plan to attend. They membership drive begins in October, don't wait renew, or sign up now!! See you there!

_____________________________________________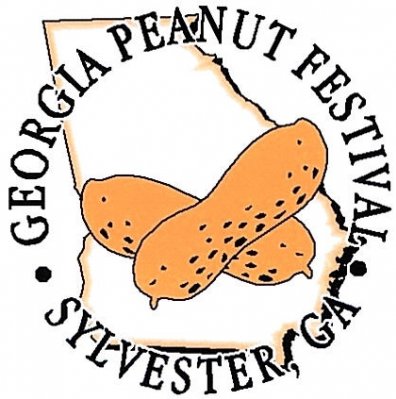 October 14th: Peanut Festival Gospel Sing featuring Southern Majesty & Living Water. The singing will start at 7:00PM at Unity Baptist Church located at 101 Bryant Drive Sylvester, GA. No admission. Love offerings will be recieved and concession will be available. More information please contact Amanda Parr 229-878-3385.

October 14th: 2011 Peanut Festival will host a 4-Man Team Scramble Golf Tournament at Pine Knoll Golf course. The tournament will start at 8:30 AM. Sponsorship fee for each team is $100.00. Lunch will be provided. More information please contact Keith Willis 229-776-6985.
October 15th: Kiwanis Club- Kiwanis will be selling $5.00 Pancake Breakfast tickets. Breakfast for October 15th Peanut Festival Morning from 7:00 AM to 9:00 AM. Please see a Kiwanis member for tickets or tickets can be purchased at the Chamber of Commerce.

October 15th: Peanut Festival schedule:
* 5K Run at 7:30 AM
* Peanut Festival Parade at 10:00 AM
* Entertainment starts at 11:00 AM
*BBQ Cook off- Arrival and Setup 1:00PM on Friday, October 14th. Cooks Meeting at 6:00PM.
* Kids Korner All Day! and much, much more
* Please visit: www.gapeanutfestival.org for 5K-Run application.
* Lots of Fun and Food all Day!
___________________________________________________________
Featuring Events:
____________________________________________

Breast Camcer Awareness Month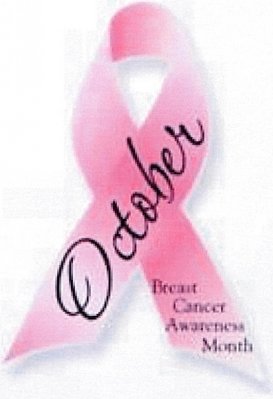 Girl's Night Out
A woman's life coan be extremely busy-rushing form place to place all day, taking care of everyone else. Tift Regional Medical Center's Women's Imaging Center is extendingits hours for a special night to give women more opportunities to schedule their mammogram. Sylvester-HealthPlus/ Sylvester Family Practice will be discussing the effects of breast cancer on women on Monday, Oct 24 at the Margaret Jones Library-Sumner Room at 6 p.m. Please call for reservation at (229)353-6318 or visiting the Calendor of Events at www.tiftregional.com. or www.chamberorganizer.com/sylvesterworthcc/docs/Sylvester Family Practice Breast Cancer Awareness.jpg
_____________________________________________
_____________________________________________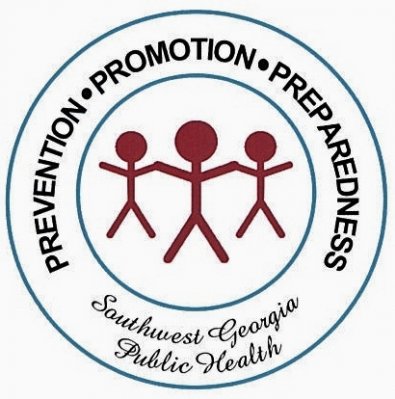 October 26th: The Worth County Health Department will be hosting a Drive Thru Flu Clinic on October 26, 2011 from 9:00AM to 1:00 PM. The event will be held at the Agricultural Pavilion at the corner of Highway 313 and Rebecca Drive next to Worth County Public Works office. Shots are $25 per person. For more information please call 229-777-2150. Forms can be picked up at the Chamber. Please visit for more details:
www.chamberorganizer.com/sylvesterworthcc/docs/health dept logo.jpg.
October 27th: The Peter Pan Peanut Butter Pets and Pals Parade along with the Best Friend Humane Society will begin registration for the parade around 5:00PM at the corner of Front Street and Isabella Street. Hope to see you and your Best Friend there!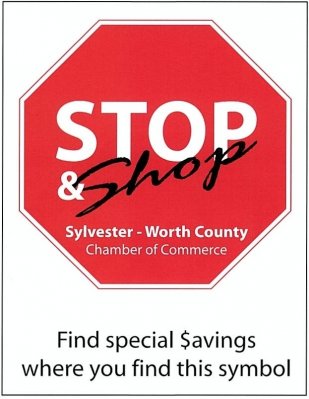 STOP AND SHOP SYLVESTER-WORTH COUNTY: The Chamber wants everyone to visit our local retailers and downtown merchants and give them an opportunity to meet your needs. Let's keep our tax dollars local! ATTENTION MERCHANTS you don't have to be a Chamber member to be a part of the STOP AND SHOP SYLVESTER-WORTH COUNTY campaign. For more information please call the Chamber at (229) 776-7718.
_____________________________________________
_____________________________________________
Calhoun Produce:
Calhoun Produce wants you to check out some of the fall sale items.
Click here: www.chamberorganizer.com/sylvesterworthcc/docs/Calhoun Produce Flyer.jpg

______________________________________________

Do You Know?
WHAT AN EDUCATION SPLOST IS?
Education Special Purpose Local Option Sales Tax (ESPLOST) is a 1% sales tax that already exists in Worth County. An ESPLOST is the option for a local school system to call a referendum approving a one percent sales tax for school construction and/or retire bond debt. The penny sales tax spreads the responsibility of educating our children to all citizens and visitors of the community. Anyone who spends money in Worth County is funding the ESPLOST, regardless of whether or not the person lives in the county.
IS THIS A TAX INCREASE?
NO! Worth County sales tax will remain at its current level. This will simply extend the current 1% sales tax for education for an additional 5 years. Collection of this renewal E-SPLOST4 can only begin after the current E-SPLOST3 expires. Let's do our part on November 8th by voting YES! - Heather Faircloth -
A Big WELCOME to our Newest Members:
Jay Crowe Attorney at Law
Sylvester Farmers' Market
Worth County Recreation Department
Worth County Elementary School
County Line BullDozer
M R M Recycling, Inc.
Green Oaks Center
Gay Foods, Inc
Dr. Katherine Williams
Worth County Forestry Queens
Denise Binns
SunTrust Bank
1 of a Kind Thrift Store
Mary Alice Shipp Community Development Corp.
Worth County Health Department
100 Mile Peanut Pickin Yard Sale
Powell's Contract Services, LLC
Specialty Sales
Sylvester Elementary School
James and Karen McDonald
Worth County High School Band Booster Club
JumpStart Automotive
Worth County Middle School
Gibbs Pecans & Shelling Company
M & R Ag
Labor Finders
Elite Images and Printing
Gillespie Printing
Goody's
Ford Insurance Agency, Inc
Michelle Hutchinson
Worth County Primary School
Mack Sutton
O'Reilly Auto Parts
• Thank you for renewing your membership for the year 2011:
3 G Auctions
AFS, Inc
AGGeorgia Farm Credit
Agri-AFC, LLC Sylvester
AIC- Wireless
Annette Cochran
Ashley's Business Solutions, Inc
Astro Exterminating Services
AT& T
B & C Sporting Goods
Banks Funeral Home
Barnyard Creations
Becky Geer
Bella 101
Best Friends Humane Society in Worth Co.
Birdsong Peanuts
Boy Scout Troup 100
Brown Milling & Peanut Co.
Brownlee-Bozeman Agency
Bryan and Jordan Body Shop
Bryce Johnson
Calhoun Produce
Camille Taylor, Century 21 Smith, Branch, & Pope, LLC
Carroll's Sausage & Meats
Charlotte Jolley
City of Poulan
City of Warwick
Coastal Plain CASA
Colony Bank of Worth
Colquitt Regional Home Care
ConAgra Foods
Conger Gas LP
Coopercraft Communications, Inc.
Countryside Animal Clinic
Creek Bottom Trail Rides, LLC ( ATV Park)
D & B A/C and Mechanical Services
Dairy Queen of Sylvester, Inc.
Days Inn
De Lage Landen
Dialysis Clinic, Inc.
Donna King
Dorothy McKellar
Dr. Henry Gordon Davis
Dr. Larry Daugherty
Elite Images
EMC-Engineering Services
Emerald Garden Center
Event Technical Services, Inc
Factory Connections, Inc
Farm Commodities, Inc
Farmers Home Furniture
Fat Boys Backyard BBQ and More
Fletcher-Yearta Jewelers, Inc
Ford Insurance Agency
Fred Dent
Futrill Auto Parts, Inc.
Gardner & Hydrick Vet P.C
Georgia Binns
Georgia Power Company
Gillespie Printing
Globe Financial Services
Goody's
H & R Block
Handy Andy Store
Hal Carter Construction
HeritageBank of the South
Herring Business Products, OCE Imagistics, Inc
Herring CPA Group
HOOK FM 105.7
Housing Authority of City of Sylvester
Hudson and NeSmith CPA
Jean Brooks
Jefford Farms
J.H. Harvey's Co, LLC
Jim Hinton Oil Company
Jimmy Sanders, Inc
John and Shelly McPhaul
Johnson Electronic System, LLC
Kiwanis Club of Sylvester
Kentucky Fried Chicken
Langdale Chevrolet
Mack Sutton
Margaret Jones Library / Vickie Young
Medders Associates Survey, Inc.
Medders Enterprises, Inc
Medders Irrigation, LLC
Michelle Hutchinson
Miss Georgee's Play-Kare
Mitchell EMC
Mobley Gin Company
Montgomery Printing
Moultrie Technical College
NAPA
Nell Ford
Nethers's Old Fashioned Pork Skins, Inc
Norman Crowe, Jr.
Norman Park Gin
Ochlocknee Plantation, Ltd.
O'Reilly Auto Parts
Pa's Plants
Paragon Foods, Inc. – 3 Squares Diner
Phoebe Worth Family Medicine
Phoebe Worth Medical Center
Piggly Wiggly
Pine Shadows
Pinson Memorial United Methodist
Plantation Publishing Company
Pour Me Some Coffee
Purchasing Alliance Solutions, Inc
Representative Ed Rynders
Ridley Monk
Ruth's Cottage
Sarah McCrary
Shipp Funeral Home
Shipp Shape Lawn Service
Short and Paulk Supply
Southern Express Lube, Inc
Southern Heritage Woodworks
Southern Woods Plantation
Southland Technologies, Inc
Southwest Georgia Bank/Sylvester Banking Company
Stuart Pate-State Farm Insurance
Sumner Egg Festival
Sumner Peanut Company, Co
Sunbelt Ford-Mercury, Inc
Sunshine Party Rentals
Sylvester Animal Hospital
Sylvester Family Practice/ HealthPlus
Sylvester Health Care, Inc
Sylvester Plaza, LTD Partnership
Sylvester Women's Club
The Car Wash
The Harvest Group, Harvest School of Music and Hook FM 105.7
The Melanie Hurst Corporation DBA Jessie & Salon
The Sumner Egg Festival
The Sylvester Local News
Town of Sumner
Tyson Steel Building Products, Inc.
Universal Blanchers
Virginia Andrews
Walgreens of Sylvester
Warwick Blackshear Business Organizations
Warwick Drugs, Inc
Warwick Health Care
Warwick Septic Tank, Inc
Williams Insurance Company, Inc.
Woodmen of the World
Worth County Extension Office
Worth County Farm Bureau, Inc.
Worth County Health Department
Worth County High School
Worth County High School Booster Club
Worth County Primary School
Worth Finance Corporation
Worth Gin Company, Inc
Worth Air Heating and Cooling
Worth Insurance Agency
Worthit2unet

Thanks to all our members!! We could not do it without you, especially in this economic climate. You have all shown an extraordinary commitment to your community. Community Support is the mainstay of any Chamber of Commerce and you are all NUMBER ONE in our book.

FUTURE EVENTS COMING TO OUR AREA:

If you have upcoming events that you would like to share, please contact the Chamber and let us help to spread the word.
* Worth County is a Work Ready Community! Ask your Chamber of Commerce how you can become Work Ready, too!
A strong Chamber is the sign of a strong community. Ask how you can help increase membership to the Chamber!!
We are dedicated to keeping you updated on events in our Community and hope that we will see you there supporting your Community!

Karen M. Rackley
President/Executive Director
karenrackley@msn.com
229-349-7703 (Cell)

Rene` Whidby
Administrative Assistant
worthchamber@bellsouth.net
Sylvester-Worth County Chamber of Commerce
229-776-7718 (phone)
229-776-7719 (fax)
229-776-6657 (GA Peanut Festival)
www.sylvesterworthcochamber.com