All You Can Eat Package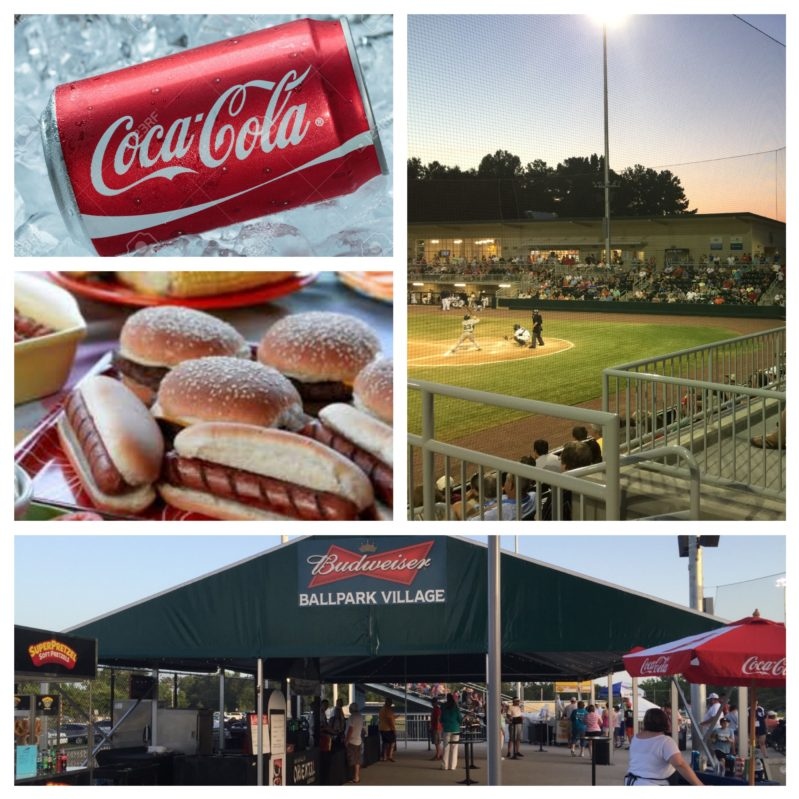 FIVE GAME ALL YOU CAN EAT TICKET PACKAGE
HAMBURGERS, HOT DOGS, CHICKEN SANDWICHES, BAGS OF CHIPS,
ICE COLD COCA COLA, ICE COLD BOTTLED WATER AND DESSERT!
We have taken our best five promotional nights and turned them into the Five Game ALL YOU CAN EAT Package starts at $65 per person! That's less than $15 per game for a ticket and all the food/drink you desire!!
*All-You-Can-Eat: At every game you attend in this 5-Game Ticket Package, you'll get all of the hot dogs, hamburgers, chicken sandwiches, bags of chips, dessert, ice cold Coca Cola, bottled water you want till the top of the 7th inning!
*Seats are limited.
Bleacher Creatures Section (General Admission) – $65
Field Level Box Seats – $75 (Sections 109, 110, 111)
Reserved Grandstand – $75 (Covered Area Behind Home Plate)
*"All You Can Eat" not available for single game buyers.
*A wristband will be given for "All You Can Eat" access.
*Blowfish are not responsible for lost wristbands.
If interested in the 5 Game Package or our Group Outing ALL YOU CAN EAT Package, and would like additional details please call 803-254-3474 or email dillon@blowfishbaseball.com