Events in the month of July 2021
7/12/2021

According to the Illinois State Police, Concealed Carry Permit holders who took their original Concealed Carry class in 2015 and 2016, are now eligible to take their Concealed Carry 3-Hour Renewal Class. Graduates, however, should not submit their renewal application with renewal certificate until they receive their notice of original permit expiration from the Illinois State Police.
This is the 3-hour Concealed Carry Renewal Class for Illinois Concealed Carry permit holders. Per Illinois Concealed Carry Act Mandate, the class will consist of reviewing all laws associated with Illinois Concealed Carry followed up with a live fire range qualification.
more info...
---
7/24/2021 - 7/25/2021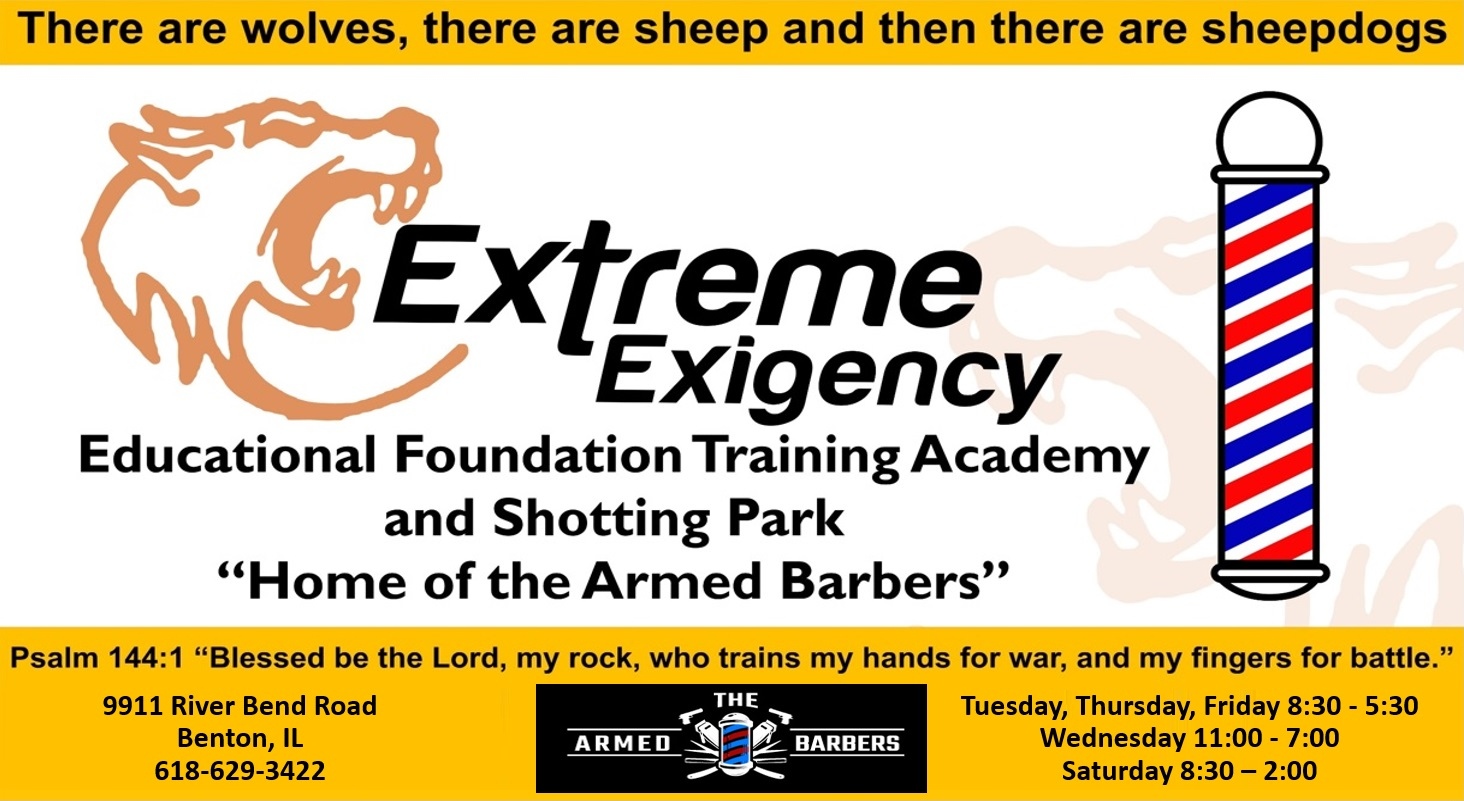 This course will provide an understanding for the law-abiding citizen's right to self-defense. The participants will develop skills and attitudes essential for the safe and effective use of a handgun for the protection of self and family. Further, coverage will be provided on mental awareness, how to avoid victimization, and mindset development for use of a firearm when faced with a life threatening encounter. This course will review basic gun safety rules for guns in the home, travel and concealed carry. Also covered will be the responsibility of firearm ownership laws, how to legally travel with a firearm and the justified use of lethal force. Students will be required to participate in classroom and firearms range activities and demonstrate basic live-fire handgun proficiency.
An Illinois Firearms Owners ID card is recommended, but not required. This course assumes participant already has a basic understanding of firearms, firearm's safety and possesses basic firearm's use skill sets. However, even very novice shooters are more than welcome and even encouraged to attend. (No Firearms or ammunition allowed in the classroom)
This course is available to and encouraged for private/professional groups of 15 or more. Course facilitator would provide classroom facility suitable for the number of participants. Contact us for more information and the training team availability and dates Course meets all of the Illinois Concealed Carry Curriculum Mandates.
This is an approved curriculum by the Illinois State Police and this course meets the first and second part of Illinois Concealed Carry Curriculum Mandates.
more info...
---