Events in the month of January 2019
Click on an event to learn more or scroll down to view all
Thursday, January 10, 2019
Please join us for our Chamber Lunch and Learn Series. Add a tool each month to your "Business Thriving Tool Kit". Lunch is included.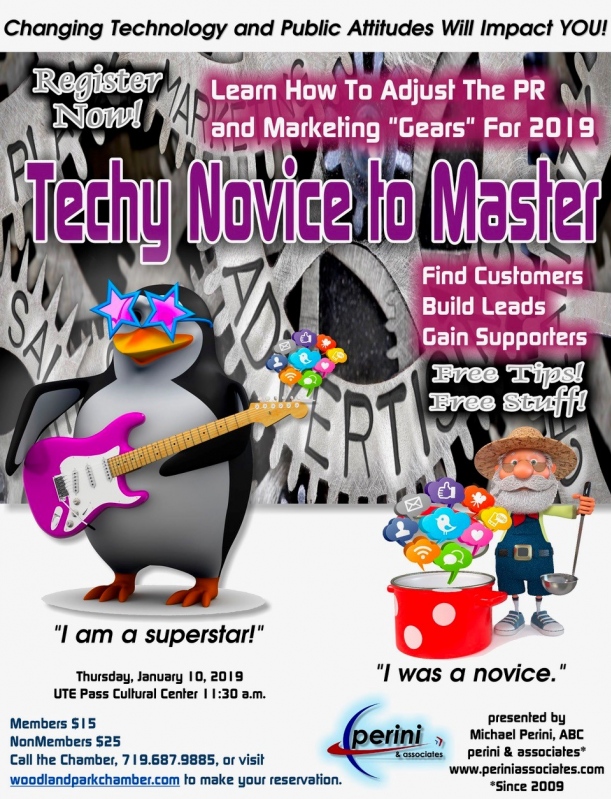 Perfect seminar for any business:
small, medium to large; new start-ups; nonprofits; local government
Your business must adjust marketing and PR to react to changes in technology and consumer attitudes. Mike explains how to go from a "Techy Novice to Tech Master" with easy to learn techniques.
Learn where the consumer and supporter are heading in 2019. Mike provides five trends and useful tips to build customers, leads and more. And, he has a bonus idea that he has already implemented in his own business drawing super results that he will share!
The two-minute networking drill. Meet new potential customers/supporters by participating in this fun activity. Bring your business cards!
more info...
---
Tuesday, January 15, 2019
Don't forget your business cards!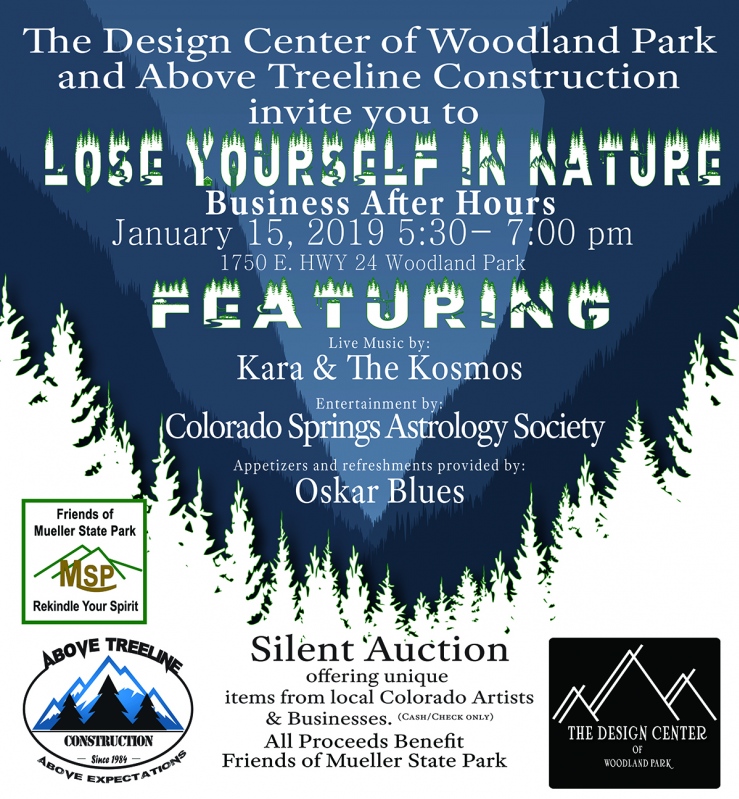 January 15 is hosted at
The Design Center of Woodland Park and Above Treeline Construction
1750 East Highway 24
Woodland Park
more info...
---