Events in the next 90 days...
12/9/2020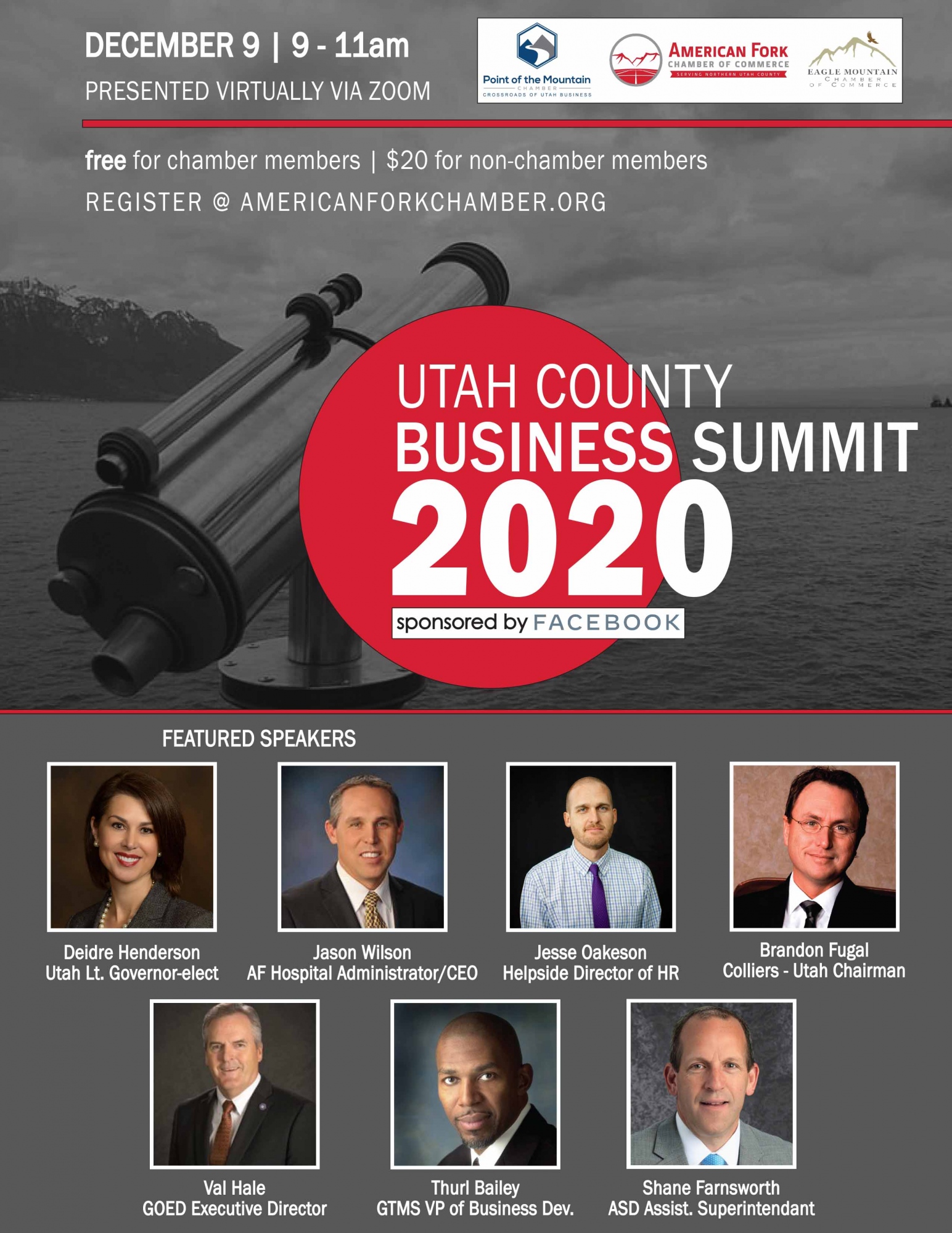 It is time once again for the Utah County Business Summit hosted by the American Fork Chamber of Commerce and presented in coordination with the Point of the Mountain and Eagle Mountain Chambers of Commerce. There have been many unexpected twists and turns for every industry in Utah this year, and we all continue to do our best to navigate the COVID-19 pandemic. As 2020 comes to a close, we want to provide a way for people to connect and share helpful and hopeful information, especially as the pandemic accelerates during the holiday season.

This year the summit will be presented virtually from 9:00 to 11:00 am on December 9. We have a dynamic line-up of speakers who will be presenting throughout the morning about how to successfully move forward into 2021.

Information about how to join the meeting will be sent to registrants the day before the summit.
more info...
---