Events in the next 30 days...
Monday, January 25, 2021
Monday, January 25, 2021 - City of NMB Mayor & Commissioners Appreciation Virtual Event
What: Start the New Year Right! Join the NMB Chamber to honor, celebrate & to shine a light on the City of NMB's excellent leadership!
Featuring The City of NMB VIP Leaders:
Mayor, Anthony F. DeFillipo
Vice Mayor, Michael Joseph
Commissioners:
​Commissioner Paule Villard, Commissioner Barbara Kramer and NMB Chamber Board Member, Commissioner Fortuna Smukler, Commissioner McKenzie Fleurimond, Commissioner Daniela Jean.
City Manager: Esmond K. Scott
Must RSVP:
Ch
amber@nmbchamber.com
Date: Jan 25, 2021 6:00 PM to 8:00 PM
Time: 6 pm to 8 pm
Join Zoom Meeting: https://us02web.zoom.us/j/81054494662
Meeting ID: 810 5449 4662
One tap mobile: +16468769923,,81054494662# (NY)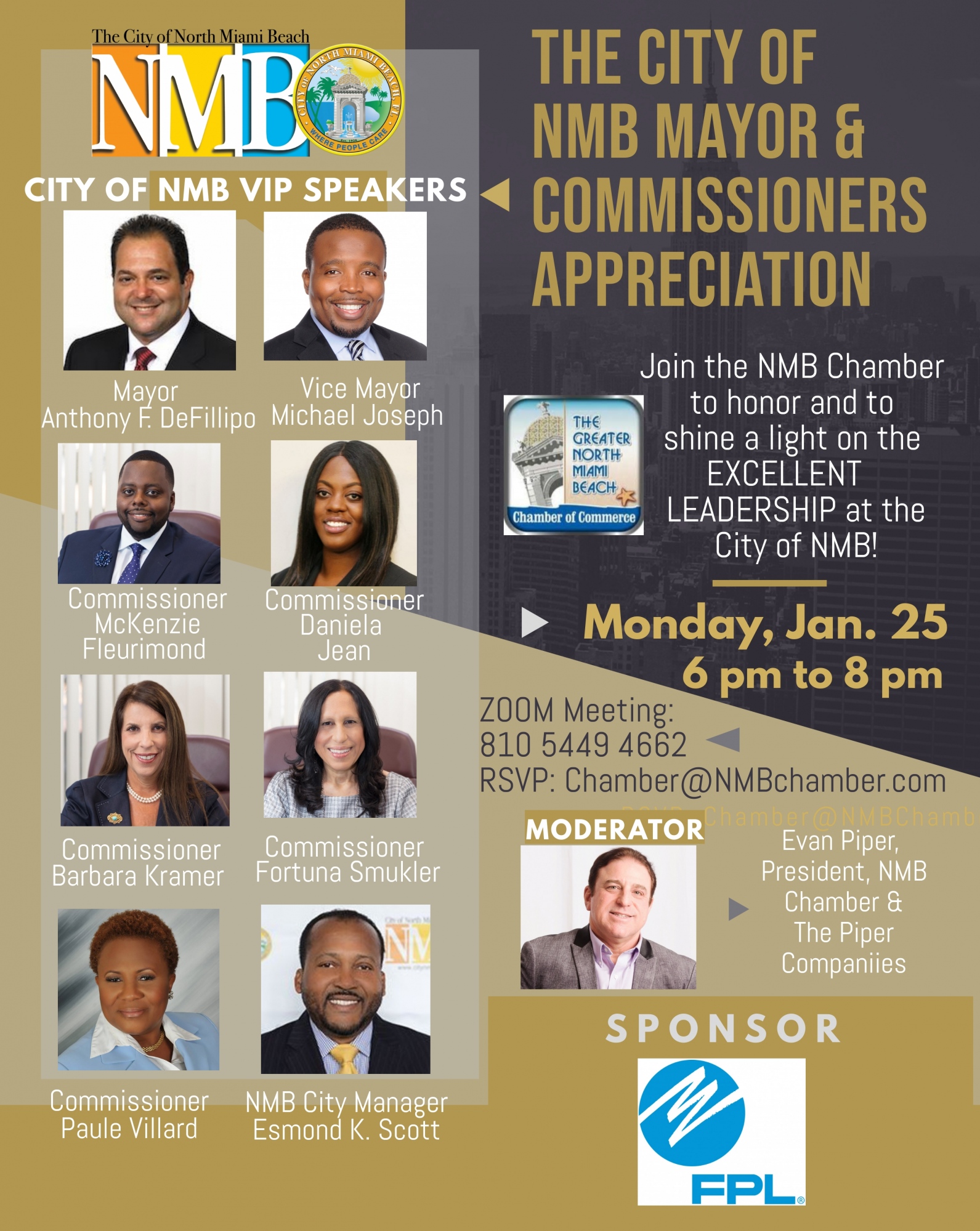 ---