Events in the next 30 days...
2/16/2019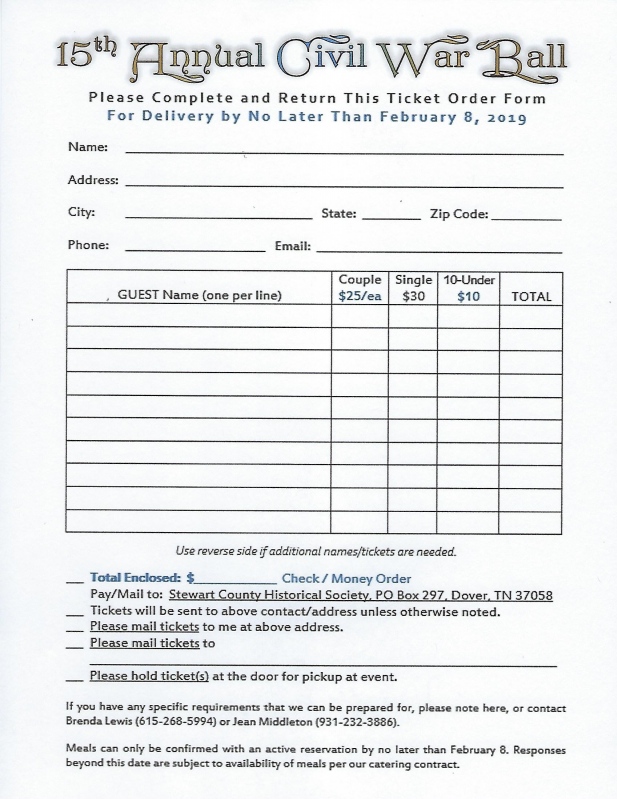 The Stewart County Historical Society cordially invites you to attend our 15th Annual Civil War Ball on Saturday, February 16, 2019, Brandon Spring Group Center will host this commemoration of the Battle of Fort Donelson. Doors will open at 6:00 PM for registered guests, with a formal dinner being served at 6:30 PM. Following dinner, the hall will come alive as Dance Master Lee Millar and the 52nd Regimental String Band perform for our entertainment segment of the evening. Lee will guide our guests through the etiquette and precision of dance steps for the Promenade, Waltz, Virginia Reel and Polka. Adults and children alike enjoy the pomp-and-circumstance of this era!

Pricing is $50 per Couple, $30 for Individuals, and $10 for Children, and includes dinner and dancing. Period-appropriate attire is required. Tickets are available through advance mail order or purchase at the W.D. Sykes Historical Museum.
more info...
---