Current Grooming Report and Snow Conditions

Paul groomed this afternoon. Jamison side and Museum parking is plowed as of today. All the trails groomed last week are frozen solid and more snow is needed to smooth out the trails with the roller. Please ski with caution. Not having a tiller is making it hard to set new tracks. Paul extended the dog trail to Madora Lake with tracks. The dog trail starts at the Jamison parking where the two orange cones are located. Below is the map of the extension.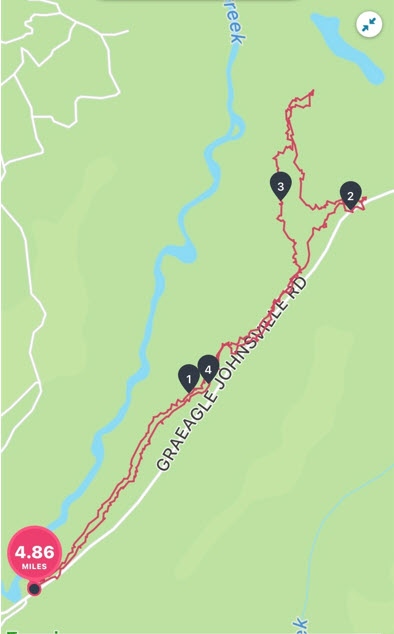 ATTN SNOWSHOERS!
PLEASE HELP OUR GROOMING EFFORT BY NOT SNOWSHOEING DOWN THE MIDDLE OF THE GROOMED AREA, STAY TO THE OPPOSITE SIDE OF THE TRACKS AND NOT DOWN THE MIDDLE OF THE TRAIL. WE SPEND MOST OF OUR VOLUNTEER GROOMING TIME SMOOTHING OUT SNOWSHOE TRACKS. WE GROOM FOR BOTH SNOWSHOERS, TRACK SKIERS AND SKATE SKIERS.

WE THANK YOU FOR YOUR SUPPORT!

TRAIL REPORT

Please remember that we groom with snowmobiles and side by side with no blade for leveling.

JAMISON TRAIL: Open, compacted icy and uneven.
CAMP LISA: Open, compacted icy and uneven.
UPPER CAMPGROUND: Open, compacted icy and uneven.
CAMPGROUND: Open, compacted icy and uneven.
LOWER CAMPGROUND: Open, groomed, set track.
PLUMAS-EUREKA: Open, compacted icy and uneven.
BEAR SCAT FLAT: Open, groomed, set track.
DOG TRAIL: Open, groomed, set track. (lots of tree debris near trailhead but snow is nice down the trail about an 1/8 mile)
HARPER'S WAY: Open, groomed, set track. (Other meandering trails near the Jamison trailhead are groomed)


Images of Trail Conditions
Dog Trail